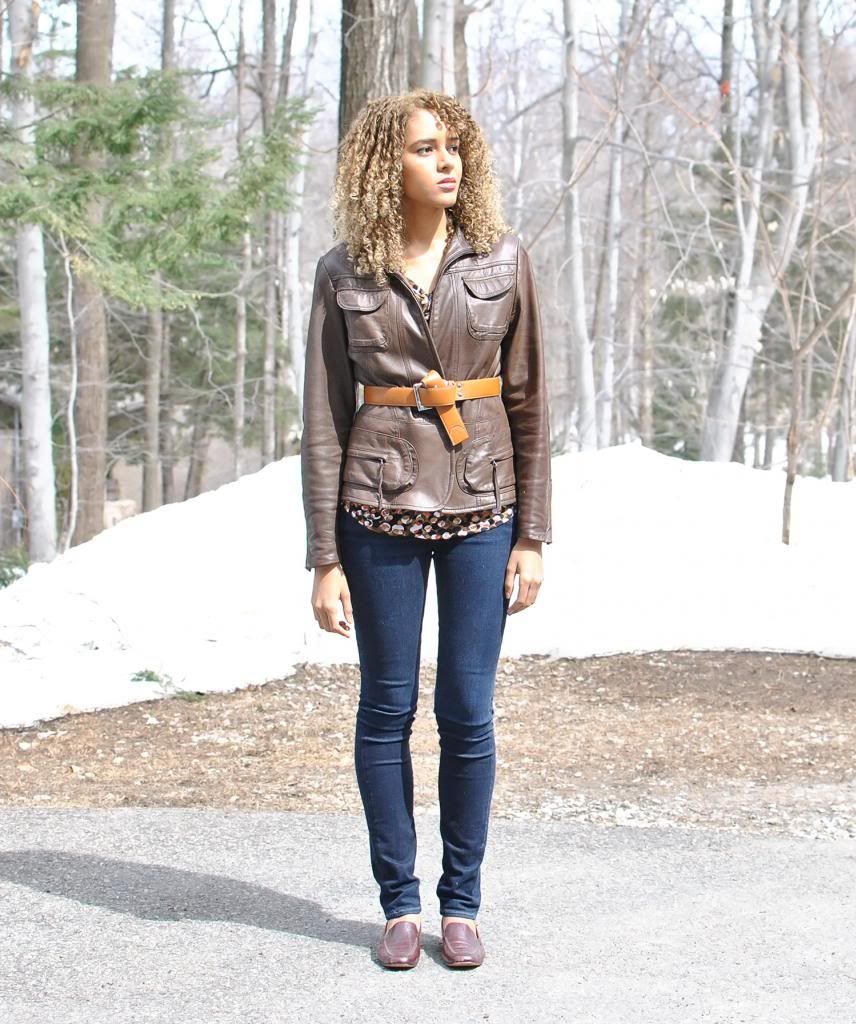 I have a confession; I have weird love of belts. My collection has over 50 different belts and continues to grow. Don't worry, I know it's unnatural. The only thing that stops me from feeling disgusted with myself is the knowledge that most of them are thrifted. With that many belts, I love to take any opportunity I can to wear one. Today I decided belting a leather jacket wouldn't be odd. Obviously not everyone would agree with me... but I did it anyways.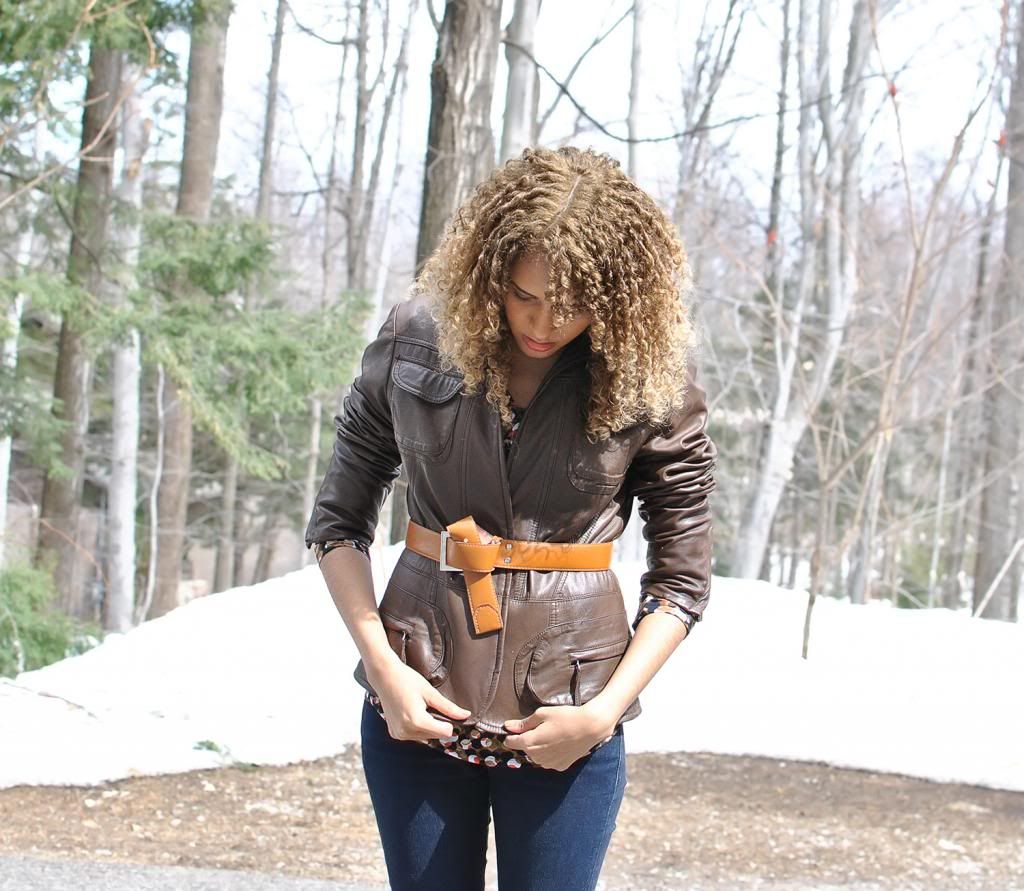 As a nice change of pace, there's finally spring weather in Montreal. The snow isn't gone but it is slowly melting.
Pavement and exposed skin is my photographic proof of the warmer weather.