1.26.2013
Winter can be depressing with the epic snowstorms and minus 20 degree weather. Sometimes you just need something to cheer yourself up. For me that includes weird/cutesy/ridiculous sweaters. They're two-fold; warm and uplifting.
Here are some I've been stalking like an insane creeper:
The closest sweater to these I own is purple and has diamonds on it and everytime I wear it I can't help thinking, "this sweater would be so much better if they were parallelograms".

1.23.2013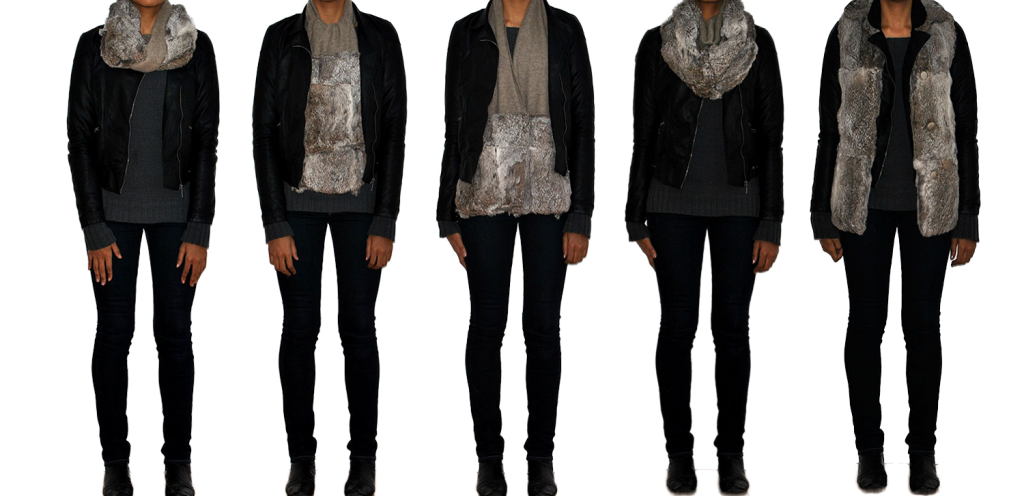 Peace out princess coat
Hello options

One thing you should know about me is that I don't buy fur. However, my mother doesn't share my distaste for fur. A little while back I found a fur jacket my mother bought me for my first ever Halloween (I was a princess and in true Canadian fashion, it was snowing). Like a scene out of Tommy Boy, I tried on the jacket and after a couple of ripping noises and manoeuvring to get the coat off, I realized this sexy piece didn't fit. Because it has sentimental value for me I figured it would be the perfect piece to repurpose.
With my trusty seam ripper I removed the sleeves and decided to make two pieces out of the coat-- a vest and a scarf. The vest only required resizing the arm holes; I apparently no longer have small child arms. There wasn't enough fur in the sleeves to make a full fur scarf. So I cut two similar sized rectangles and sewed them to the ends of a longer piece of fabric to make my scarf. With a couple of snaps discreetly sewed on the ends, it is also a fur circle scarf.

1.22.2013
The internet is riddled with blogs written by people who believe they have something important to share. Probably one of the most blogged about subjects is fashion. And here I am starting yet another! So what sets this fashion blog apart from the others? Possibly nothing, but here's to trying!