This is another fabric I found while thrifting that I thought I could make something nice out of. With around 2 metres of denim the possibilities were pretty much open. I decided to make something season appropriate like a jacket.
The pattern (McCall's 6444 which I used once before
here
) was meant for knits with a bit more drape to them but ended up working just fine with this denim. The cascading part doesn't exactly fall naturally like it does in this picture, but if you just fold the collar down it stays in place.
You can wear it in different ways which I love in a piece of clothing. It's great when you can wear something multiple times without it looking the same each time.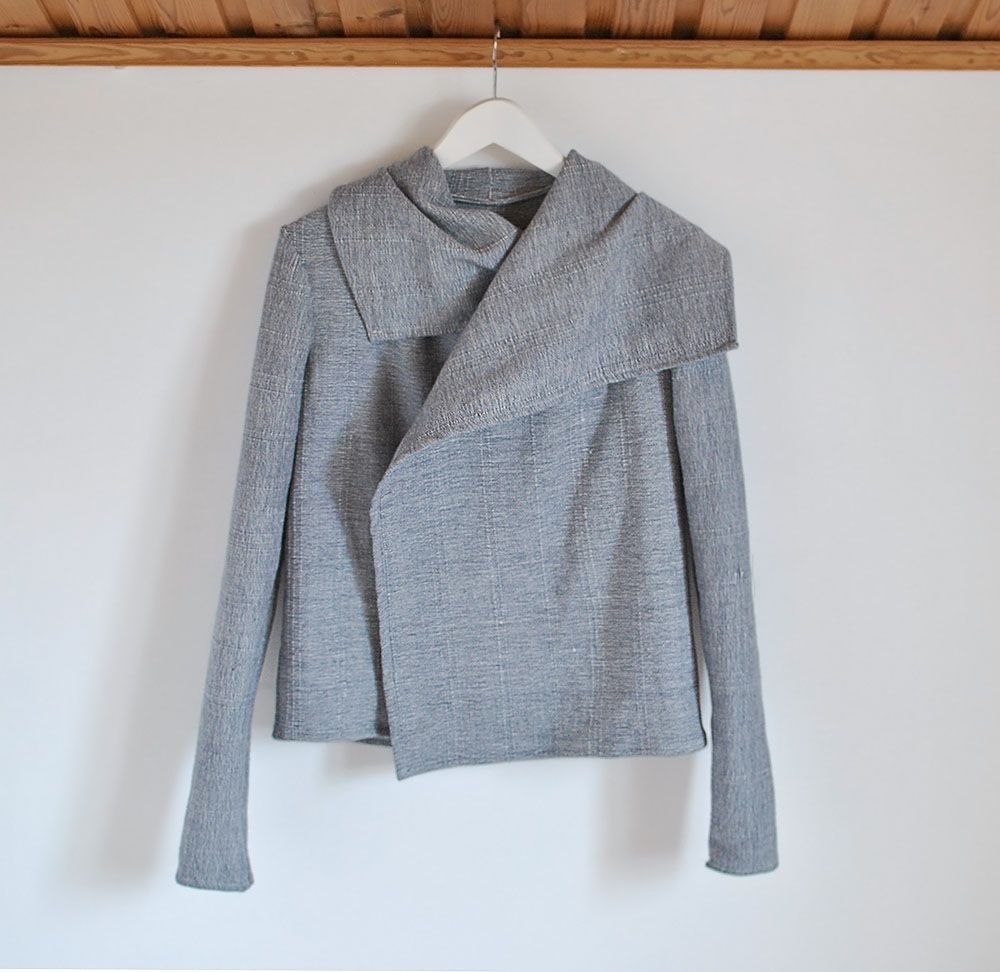 Somewhat contemplating maybe putting some sort of clasp to give the option of closing it up when it gets real cold. Not entirely sure if I will because I wanted a layering piece more than I wanted an actual jacket.